Every woman's crowning glory is unique—from its color, texture, and health. This is why, when planning to get hair extensions, you have to work with a professional hair supplier who can provide you with the best recommendations based on the type of hair you have.
Two options that many are presented with when it comes to shopping for hair extensions are single and double-drawn hair extensions. Find out the difference between these two so you can stock up on the hair extensions provided by a reliable wholesale hair extension supplier!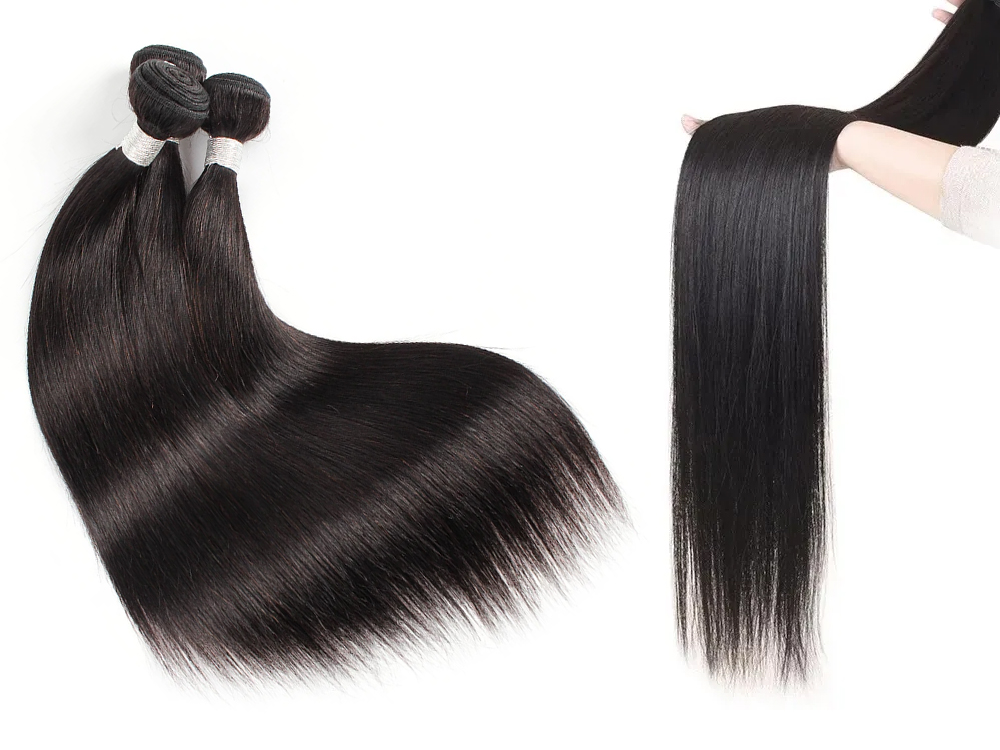 A Quick Look at Double-Drawn Hair Extensions
By the name alone, you can already expect double-drawn hair extensions to be thicker. Unlike single-drawn hair extensions, double extensions retain the same thickness from root to tip to help you achieve fuller hair. This is highly recommended if you are after a smoother mane that offers greater volume.
This is usually the hair extension of choice if you want a more versatile approach to your hairstyles because it gives you additional hair, thickness, and length. Hence, if you want thicker braids, fuller updos, and eye-catching curls, this is the ideal product for you.
Pros of Double Drawn Hair Extensions
Equal hair thickness from root to ends
Fuller and healthier looking mane
Can be seamlessly incorporated into your natural hair
Minimal problems with tangling
Almost a negligible amount of short hairs that can be trimmed away
Cons of Double-Drawn Hair Extensions
More expensive compared to single-drawn hair extensions
Requires more maintenance and care due to their thickness
First-time users may find them uncomfortable and heavy
Weight can cause pressure on the scalp and tension on your hair follicles

An Overview of Single-Drawn Hair Extensions
Single hair extensions can be distinguished by their tapered shape and thinner ends. This type of hair extension is collected from one donor and minimally processed. Usually, the finished single-drawn hair extension has 50% full-length hair while the remainder are shorter strands of different lengths.
This kind of extension is thicker at the roots. As you go down its length, you will notice that the hair also becomes thinner, and the shorter stands become noticeable. Most women trying hair extensions for the first time start with single-drawn extensions.
Pros of Single-Drawn Hair Extensions
Provides a more natural look
Requires minimal maintenance
More affordable
More common, has a massive network of hair suppliers
Ideal for women who want to try hair extensions
Cons of Single-Drawn Hair Extensions
Plenty of short hair is integrated into the extension
Due to the thin ends, hair may end up looking uneven, dull, and unhealthy
Can't provide you the same bounce or fullness of other hair extensions

Which Is the Better Option?
The better option always depends on your type of hair and the look that you are going for. Double-drawn hair extensions are best if you want a more dramatic and fuller transformation, but if you want something that's more low maintenance while adding length and some body, then single-drawn hair extensions can do the job perfectly.
If you're looking for a wide array of extensions, including single and double-drawn hair extensions, visit Rebe Hair. Whether you need wholesale lace wigs, human hair weaves, tape-ins, clip-ins, or something else, we have a large inventory of different lengths, textures, colors, and hair extension types at wholesale prices.