Clip-in, tape-in, sew-in, microbeads, and more—there are so many types of hair extensions out there that it can be tempting to try the different types.
One kind of hair extension that might have caught your interest is hand-tied extensions. Hand-tied hair extensions are becoming popular, with more hair care professionals stocking up on them and looking for reliable hair suppliers to meet the growing demand.
But what are hand-tied extensions? This hair extension offers a natural appearance and lightweight build. They are applied by sewing hair wefts into your natural hair, usually with a nylon thread. The installation is an intricate process, but the results can guarantee you barely noticeable extensions that won't put pressure and tension on your scalp and hair.
It is best to get hand-tied extensions installed by a certified hairstylist because of a technique called IBE (invisible bead extensions) where your hair will be sectioned off in a horseshoe shape. Hand-tied extensions can give you up to a year of full hair with proper care, but adjustments should be made regularly.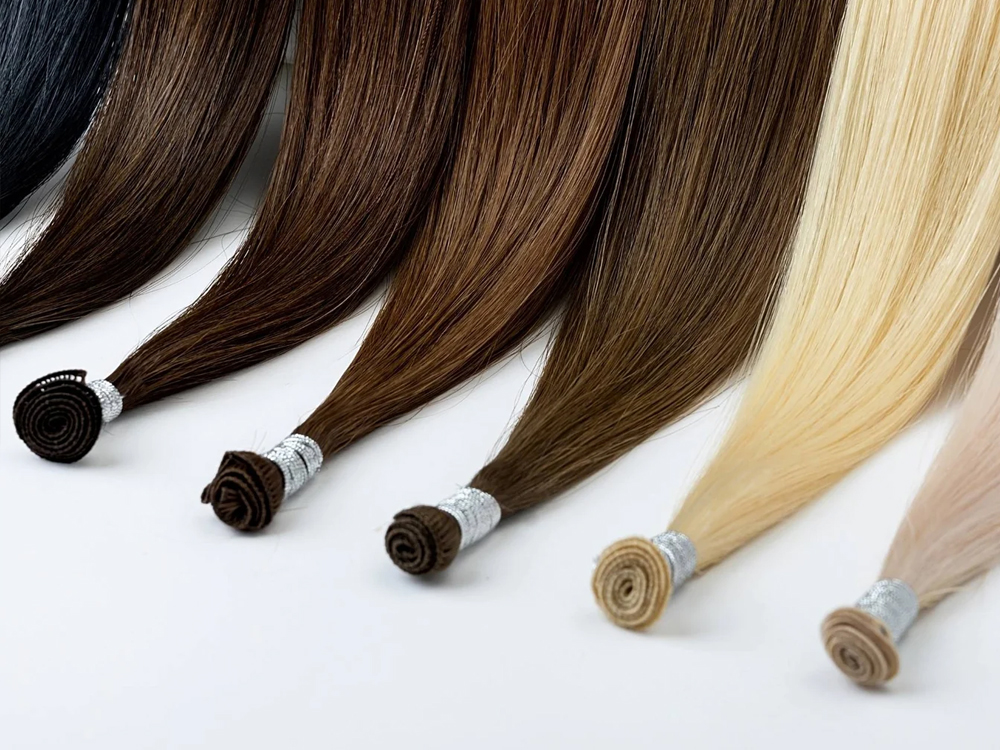 Could hand-tied hair extensions be the right choice for you? Let's take a look at its pros and cons to help you decide.
Pros of Hand-Tied Extensions
First, let's consider the advantages:
Hand-tied hair extensions are a safer option for your natural hair and scalp. Since they're lighter, they don't exert as much pressure. They also don't use adhesives that can irritate the scalp.
Removal is easy and quick, but getting a professional to do it for you is still the best option.
They are an easy way to achieve fuller and voluminous hair.
They can blend in naturally with different hairstyles.
They won't come undone easily.
These extensions provide a comfortable, "no-extensions" feeling.
They work with all hair lengths and can be found in different colors.
Hand-tied extensions look natural. People won't be able to tell that you're wearing them.
You can still give your locks deep hair conditioning treatments without damaging the extensions.
You can grow your hair out even while wearing them.
Cons of Hand-Tied Extensions
Though many women prefer hand-tied extensions, you should be aware of the following:
Hand-tied hair extensions aren't the best choice for women with curly hair.
They aren't recommended for DIY installation and removal. Always get them done by a professional.
The initial installation takes up to 5 hours depending on your hair's length and the volume you want to achieve.
They can be expensive, requiring a minimum investment of $1,000.
They aren't low maintenance. For example, when washing them, you need to brush your hair, separate them into rows while washing, massage the weft line, and avoid getting conditioner on the base of the extensions.
Adjustments must be made to your extensions as your hair grows out to keep them in place. These adjustments must be made every 6 to 8 weeks.
First-time users can experience scalp itching as their head becomes accustomed to the extensions.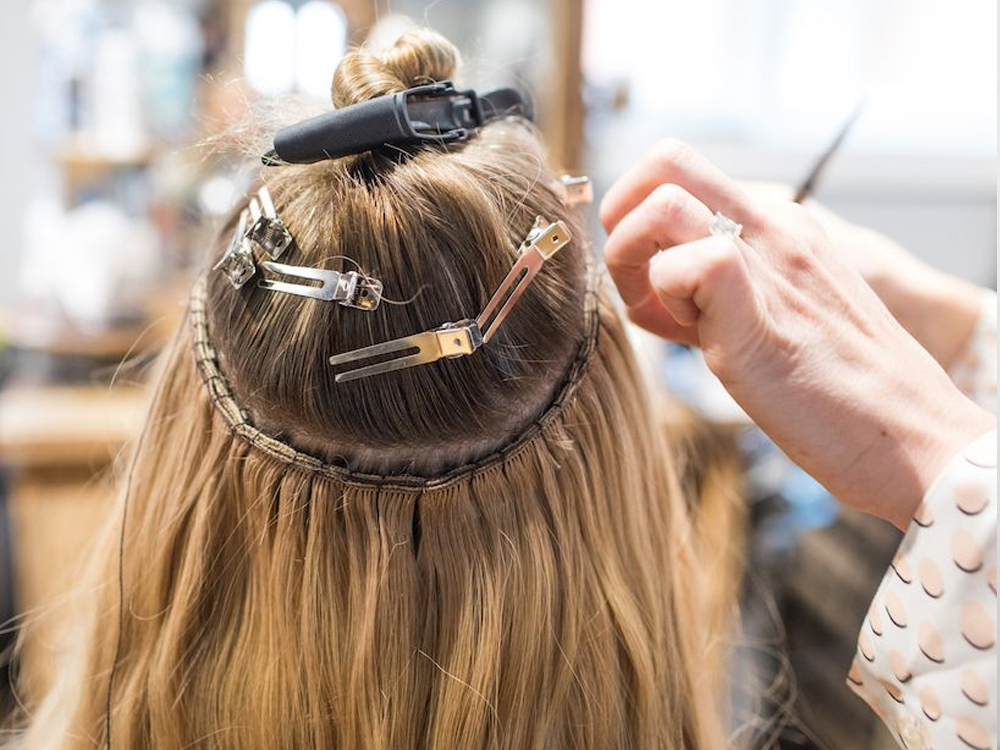 Final Thoughts
If you want semi-permanent hair extensions that are less likely to damage your hair, hand-tied hair extensions are an excellent option. Rebe Hair offers quality wholesale hair extensions at wholesale prices so you can get them at more affordable rates. Visit our website and find the extensions of your dreams. Just don't forget to have them installed by a professional!