Brazilian human hair weave is quite similar with Chinese virgin hair,but its more soft than Chinese hair,Chinese virgin hair feels more strong.Hair weave that made of 100% Brazilian human hair could create a very soft and wave style,A hair stylist could do any technique on the hair,like styling,perm or dying,and it could still hold very well.Brazilian human hair care is almost the same like you care other human hair weave.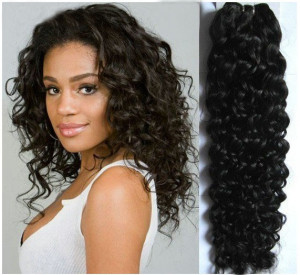 1.Its better to wash your hair weave every 1 or 2 weeks.This could keep the hair clean.
2.When you wash the hair,wash slowly from the root of the hair use some nice shampoo to tip.Do not push it too strongly,which will cause hair shedding.
3.Wash near the scalp and give yourself a light massage to protect the natural hair from bacterial growth and stimulate blood flow. The Brazilian knot allows greater freedom to work next to the scalp, so do not neglect a gentle but thorough scrub.
4.Apply a moisturizing conditioner after every shampoo and a deep conditioner every two to four weeks. Because the Brazilian weave is made from natural human hair, it will respond to deep conditioning, repairing the cuticle and restoring smoothness and shine.
5.Blot, but don't rub, your hair dry and allow it to air dry whenever possible. The Brazilian weave is prized for its natural, soft wave that will bounce back after washing with little or no hair product.
6.Use hair products as desired. However, avoid product buildup whenever possible. Using harsh shampoos will strip the weave of its natural moisture, leaving the hair brittle and dry.
7.Comb out the hair from root to tip with a wide-toothed comb or a hair extension loop brush. If you choose to have the Brazilian knot technique applied as well, you may work close to the scalp because of the extremely small sections of hair. However, work gently and work in small sections to remove difficult snags near the scalp.
8.Style hair as desired. Heat style sparingly to avoid damaging the hair, but the Brazilian hair will straighten with a blow drier or curl with rollers or a curling iron.