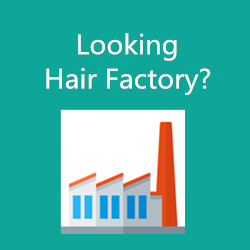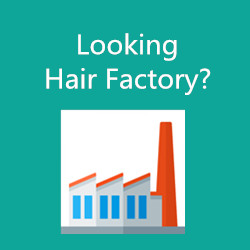 Are you still looking for hair factories from China?There are hundreds of hair vendors from China,which one to choose?
What factors you should consider when you buying hair wholesalely from China?
Which factories you should visit if you plan to visit China?
I believe its hard to pick your best hair vendor if you are new to hair business.
A reliable hair supplier is the fundamental of your hair business.
With more than 17 years of hair business experience and 5 years online marketing experience,I believe our factory could help you start your hair business or bring your business to the next level.

Cost Advantage-Factory Price
Our factory is located in Juancheng, Shandong. Juancheng County has always been a human hair distribution base in mainland China. The human hair industry is one of the key industry highlights for Juancheng County. From its inception in the 70s to the early 80s, the raw materials of the human hair processing industry in Qingdao (50%) and Tianjin (80%) were sourced from Juancheng.

Ultimately, Juancheng has become the largest distribution center for human hair raw materials nationwide. Relative to the factories in Qingdao and Guangzhou, we have had huge advantages in the raw material costs such that our prices are correspondingly lower than them.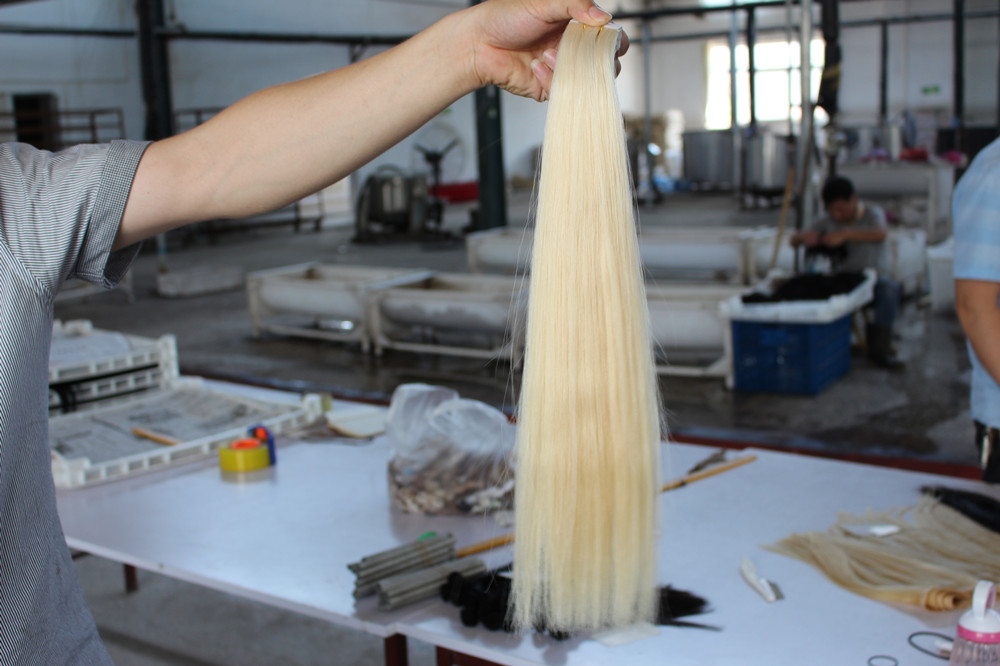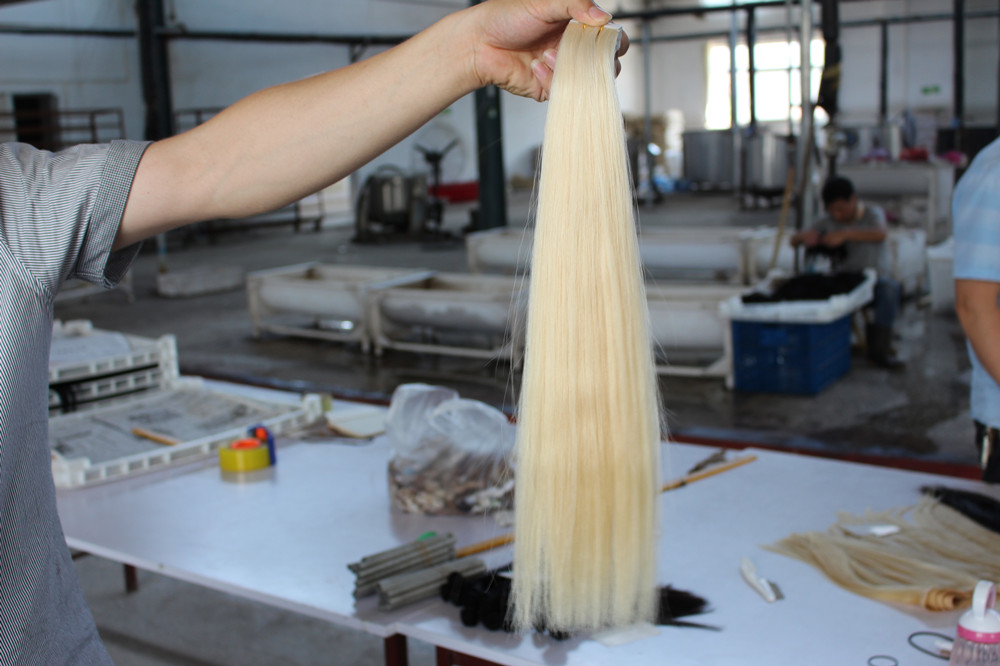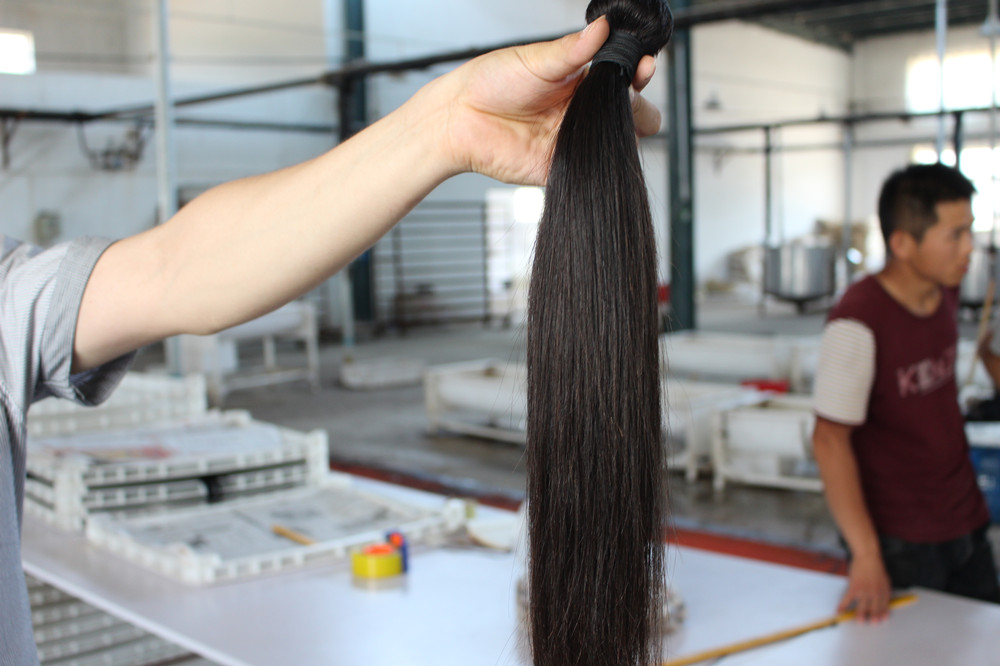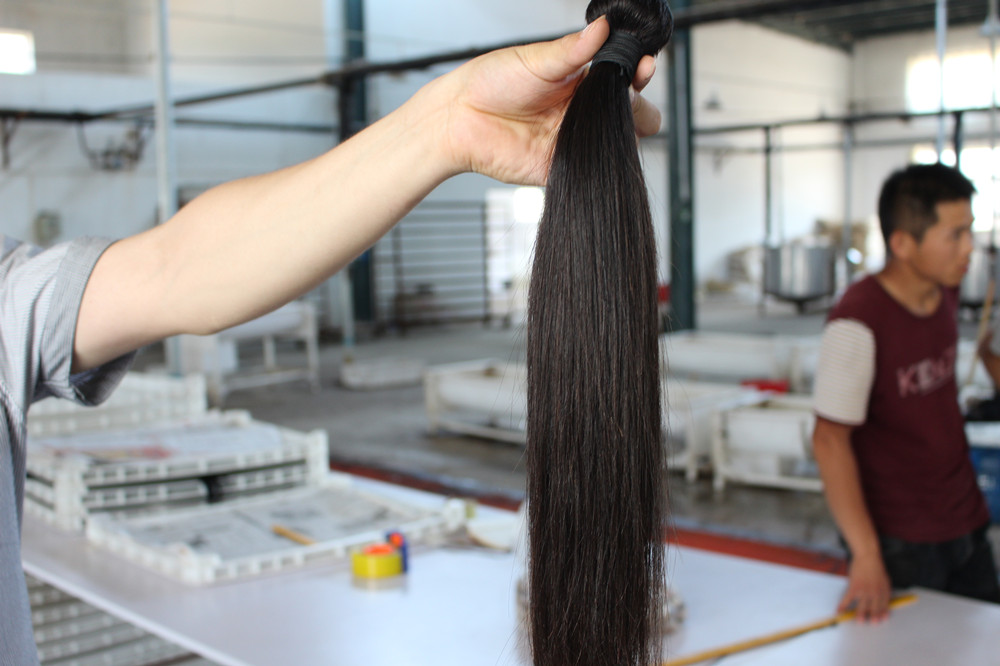 Nowadays, the majority of the factories in Qingdao and Guangzhou is still procuring their raw materials from Juancheng. Coupled with the lower manpower costs in Juancheng, their prices are generally 10% to 15% more expensive than us.
Never Cheap Low Quality Products
We are more focused on high-end products and we seldom deal with deceptively cheap goods. In recent years, many exceptionally inexpensive products have surfaced over the internet. Actually, the principal reason for the low-priced products was either they are not using 100% of human hair  or the hair grade is very low(means the percent of the longest hair in one bundle is very low),Meanwhile, we have always been committed to produce only remy human hair products with a high grade.
Over a span of 15 years, we have the opportunity to supply our products to the largest distributors in the United States which often demand the highest product standards. Simultaneously, this has further elevated the improvement in our product quality.
We Give More Help
Ordering has become more versatile
human-centric services;
delivering superior services for the small and medium distributors
The human hair business has often been a very popular entrepreneurial project. Our objective is targeted at several establishments such as beauty salons, hair extension specialists and some distributors for the provision of more versatile ordering services.
We would offer specific recommendations to our clients based on our prior collaborative experiences and write them down on the purchase order form, expecting them to be able to procure the correct items.
Designing Packaging is Absolutely Free of Charge
Yes, did you hear that? If you are interested to cooperate with us, we would offer to design your logo, packaging bags, etc. absolutely free of charge. As we have our own design team and partners in the packaging factories, we can exclusively design your logo, hangtag, tocca, and so on for you.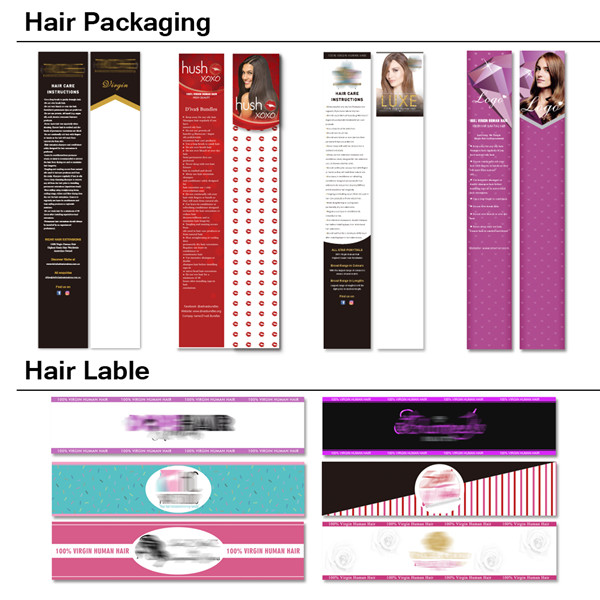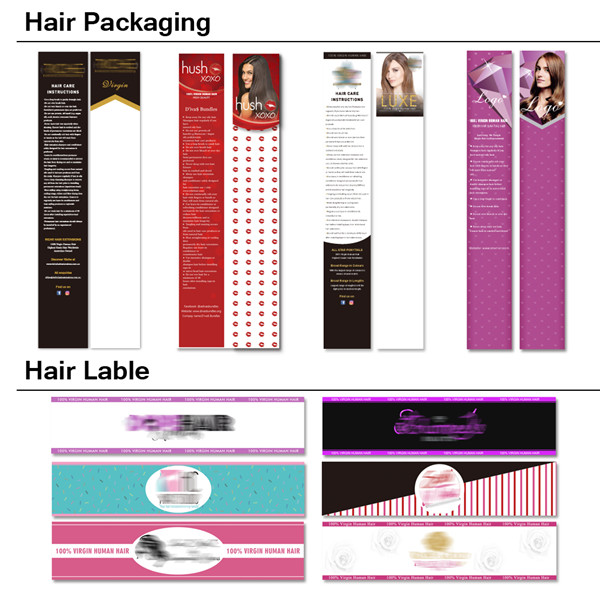 Dropshipping
Dropshipping is a type of low-cost entrepreneurial business. You have no inventory and you do not have to bear the huge capital costs. As such, you can divert your energy to your sales and marketing campaigns.
If a client has purchased a certain product, you just need to contact us for the purchase order and we would directly dispatch the goods to your clients.
Professional e-commerce team service experiences
In our corporate teams, there are professional sales and marketing personnel, web programmers and design staff.
In addition to offering you with a free packaging design, we can also provide a certain assistance to the setting up of your website at the same time.
We have a lot of resources of youtube gurus,instagram influencers,you can contact them to promote your store.
Large Quantities of Product Inventory
Even if it is only an item, we would deliver it for you,we now have all types of hair extensions in stock:
Although we are hair factory based in China,but we are now building our warehouse in USA and Europe,this could help our customers or your customers to get their order as soon as possible.
We also could do custom order according to your requirements.
At the same time, we are constantly conducting research and development on new products in order to help our clients to achieve a greater competitive advantage in the marketplace. If you opt for dropshipping, we can also assist you to deliver the goods.