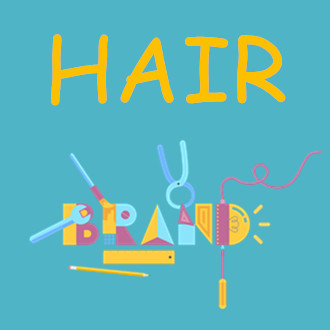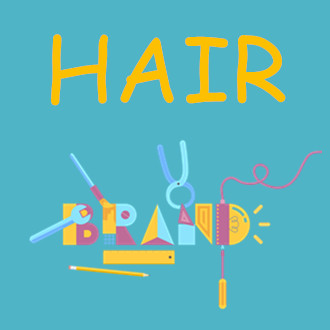 Today you are going to see how Laura sells $57,895 hair extensions online in one month.
(May 2018)
Now her site's monthly sales are growing by about 20% every month.
How long does this take?
After about 6 months of learning, and making mistakes, she finally found her way to build her hair extensions brand.
Laura is one of my good friends and he is also one of my customers at the same time. After graduating in a university in the United States, she chose to become an entrepreneur entering the comparatively competitive hair extensions industry. Initially, she was also at a loss of what she had to do. Upon a slow yet steady exploration and learning from others, she ultimately found her own ways building her own hair extension brand as well as the website. To date, her monthly sales have been growing strongly at 20%.


Below are excerpts from an interview summarizing some of her valuable experiences of the early period of her entrepreneurial journey. I certainly hope that it would be beneficial for you.
Do you need a lot of capital to sell hair extensions online?
In my view, many people would be very interested in this question.
However, it is very difficult to answer it. It is largely dependent on your resources on hand. If you have abundant experiences in online sales, or you have a lot of fans in your social media,like instagram or youtube,maybe you do not need a lot of money and you can quickly build your own brand with a certain volume of sales.
Nonetheless, if you do not have these resources, you would require a certain capital to build your brand recognition among your clients.
The entrepreneurial journey is not congested because there are not many people who persist in their dreams. If you have made a decision, do not give up easily!
How do you get started??
In the beginning, choose your own products. Be it hair extensions or other products. The product is the root of all . For the hair extensions, as a matter of fact, it is finely divided into many different types like
Human Hair Bundles
Curly clip in hair extensions
Straight clip in hair extensions
Lace Wigs
Tape in hair extensions
Fusion hair extensions
You must begin from your own interests to find your niche.
Luckily,rebehair supplies all kinds of hair extensions in stock,you do not need to put most of your money to stock,you can focus more on marketing.

Regardless of which you have chosen, the best is to have a certain differentiation and your products must not be the same as what the others are selling. As there is a long list of Chinese suppliers that have already been selling their products online, their products are supposedly much cheaper than yours. As such, you must ensure that your products possess certain unique features with stable and reliable quality.
Once you have ascertained the products that you want to sell online, the next step is to select your suppliers. I have a few tactics while selecting my suppliers:
Refrain from choosing big factories. Most of the time, big factories are not paying attention to the customers that have just started their businesses. In addition, their handling of orders are not as efficient as those small and medium factories. Simultaneously, the prices from the big factories are also slightly more expensive.
Choose the factory with reasonable prices and responds to your emails in a speedy manner. You can select 5 to 7 suppliers at the same time to provide samples. Thereafter, make a comparison in each area such as handling of emails, order processing speed, delivery speed, etc.
Do not choose the supplier with the lowest prices. As the saying goes, "You will get what you pay for." The probability of getting scammed by those suppliers with the lowest prices is far higher than those with higher prices.
After receiving the samples, get your friends to try out them including yourself. After that, choose 1 to 3 suppliers with reasonable prices and quality.
Do not only choose a supplier as it would restrict yourself in a passive mode. You need to establish good working relationships with 1 to 3 suppliers so that it can safeguard against any issues that may arise from the subsequent orders.
Creating your website
Do not think that building a website is such a complicated matter. Nowadays, many tools are available in the internet. You do not need to know too many of the coding language to build a website quickly. The existing mainstream website builders are shopify and magento, including some of the other open source systems.
In relative terms, the scalability of magneto is stronger. Nevertheless, you would need a proficient programmer to help you on the backend as well as some upgrades in the later stage. Employing a good programmer is also a huge expense. Consequently, I suggest you directly use shopify to build your website in the initial stage of your entrepreneurship.
Its backend is very concise and easy to understand. Furthermore, you do not have to worry about the attacks by hackers.
You need put all your energy in your products and sales promotions.
You can get a very beautiful template in the internet for just tens of USD. If you need to have some customized amendments, you can recruit some freelance programmers in freelancing websites like Upwork, freelancer.com, etc. to complete the job for you.
Design your unique packaging
Is packaging important? I suggest you take a look at the packaging boxes of luxyhair and bellamihair in their websites. I believe you would then know the importance of packaging. An attractive packaging would add points to your products. At the same time, it would enable the customers to increase their recognition and differentiation for your brand.
Rebehair is having a free packaging design service right now. You can raise your inquiries from us to customize your brand!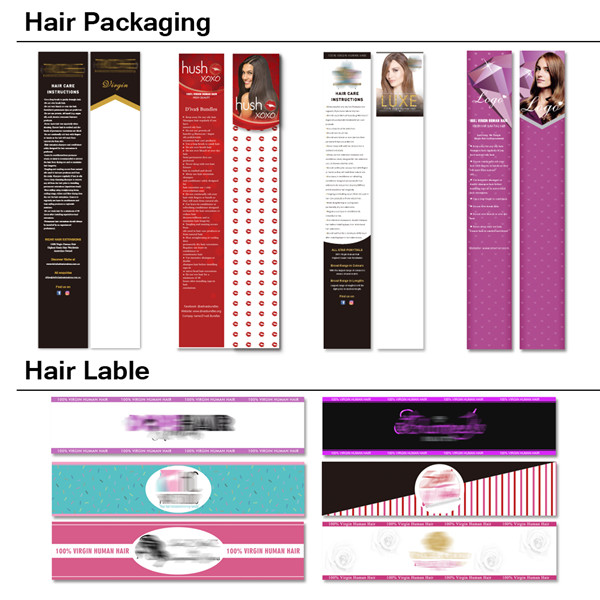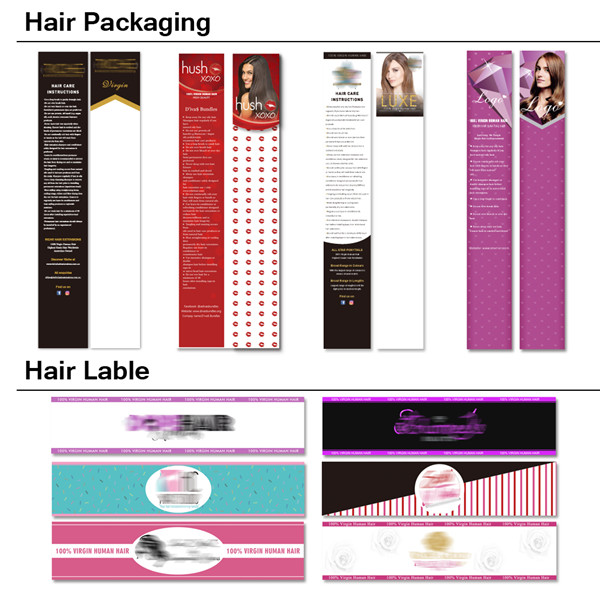 How do you get your first order?
As the saying goes, "It is always difficult at the beginning of all endeavors." After you have chosen your products and set up your website, you can advertise your products via Facebook, Instagram or your own YouTube channels.
As long as your product quality has no issues, you can sincerely recommend your products to your friends. I believe you would be able to receive your first order very soon.
Sources of online traffic
By depending only on the support from your friends is far from adequate. From my experience, you would need at least some or all of the following channels:


Paid Search: Adwords  Social: Youtube  Organic: SEO
Adwords:
The advertisements on Google are relatively effective. It's the quickest way to get traffic to your website.
Nonetheless, if you do not know how to do the placements, it would be a waste. The placement of adwords is best to have a professional to do it for you. You need to optimize the keywords, texts and pictures in a regular manner before you can obtain a very good ROI.
Email lists:
It is best to have a online form collecting your customers' emails in your website. You can regularly organize some activities to attract your visitors to subscribe to your website. When your list has enough subscribers (like I have more than 10,000 subscribers now), you can send some promotions and activities to them regularly.
SEO
It is comparatively hard to obtain the online traffic in this section. You would need a long period before it can become effective. You need to come up with some high-quality contents based on your understanding of the wigs. The contents can consist of some educational stuff, some comments and reviews from your customers, etc. For this, luxyhair has done pretty well. You can definitely learn from them.
YouTube and Instagram
Yes, regarding the social media, I suggest you put your efforts to do well in YouTube and Instagram. YouTube is definitely a gold mine. It can not only help you to expand your brand equity, it also can drive online traffic to your website. You can build your own channels to promote your products. On top of that, you can contact some other popular YouTubers to further promote your products. Hang on and persevere for a while and you can see the effective outcome.
Logistics and deliveries:
In the beginning stage of entrepreneurship, you can conduct drop shipping to save costs. In this way, you can save a huge amount of capital as there is no necessity to stock up on your products. Nevertheless, it is a lot more expensive to deliver the products from China. There are not many details on the actual operation. As such, I suggest you stock up on your products and deliver them from your inventories after you have reached a certain scale.
It's never easy to build a business or brand,it takes a lot of time and testing.As long as you love the product you sell,you love to share with your friends or family,with proper way of promotion,I think you can gradually accumulate your loyal customers.