Hair weave business is quite different with other common businesses.Most of the hair products procedure are hand made.And all the hair are collected by different places,different people and different time,so complaints are normal in hair weave business.
What are the 5 common problems for hair weave?
1.Hair Quality
The hair type itself is the crucial factor of the quality.In short,there are 3 types of hair:
Non-remy hair: It means the cuticle are not in the same direction,the hair has been acid washed.
Remy hair: The cuticle are intact and aligned in the same direction,this could make sure the hair remains super soft,shiny and tangle free.
Virgin hair: This means the hair is completely unprocessed and cuticle in tact.It should come from a single donor.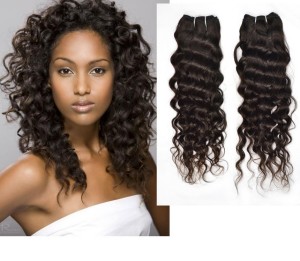 So as you could see,the best choice to buy remy or virgin hair,which are more expensive than non-remy hair.We have many customers that told us that some of the virgin hair weave they bought could be used in about 2 years time,and the hair had been dyed and permed,but still remain very good quality.If its not virgin hair,it would never last such long time.
2.Hair Shedding
You have to wash and comb the hair very softly,do not put it too hard.Some reports also says the light color ones are more easier to shed.
3.Hair Tangling
This might be the most common problem in hair weave business.And its always hard to tell which part the problem is,because many customers do not know how to care hair products.
We always suggest our customers to learn as much as info about hair caring from youtube.com or other useful sites.And for our hair weave factory,we will control the hair quality always the best.
4.Hair Color Difference
Because different hair weave factories have different hair color chart,besides the most common colors like 1# 1B# 2#,you should be careful when you choose the other colors,most of the times,the hair color chart pictures showing on the company website has color difference with the real hair color.So if you want to keep doing business with one reliable hair weave factory,buy a hair color chart is strongly suggested.
5.Lace Wig Cap Broken(For lace wigs)
The cap is easy to get broken if the cap is not good quality,many customers showed us pictures that there are small holes on the cap.This should be the lace is not durable.
For whatever reason,when you have to wear lace wig or use hair weave,its better to learn as much as info before you purchase anything.Normally the hair weave should last at least last around half of year.