Afro Clip in Hair Extensions Production Description                                            
Hair material:100% virgin human hair
Length:12inch-20inch
Color: Ombre#1B/4
Weight:95gram/set
Style: Afro Curly
Package:A set of 7 pieces17clips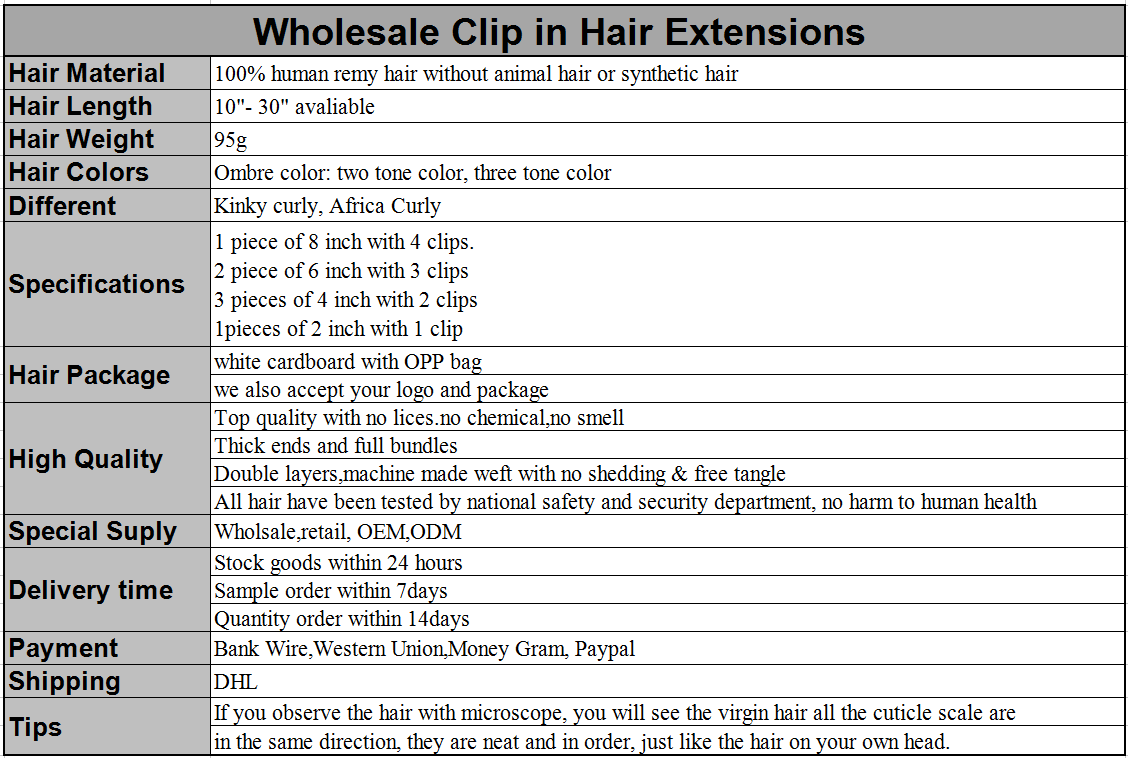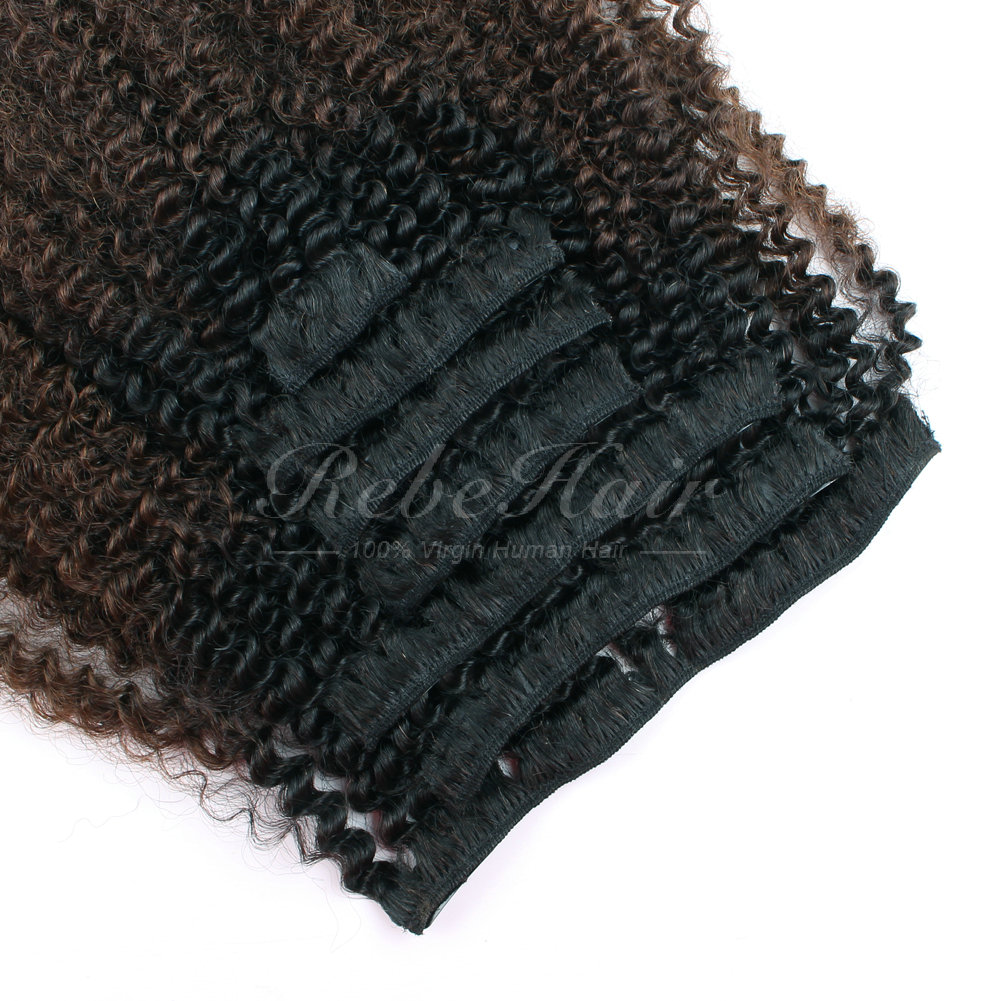 Afro Curly Clip in hair Extensions FAQ                                                                
Q1. How was this hair sourced ? How is the hair collected ?
A1: In fact, We have our own trained team of collectors. And they have only authorized to cut and purchase hair directly from the donor. So we can guarantee the quality of hair.
Q2: How many bundles clip in Hair for one head?
A2: Normally, 2packs are enough for a full head, at most 3packs. So you can always use the leftover hair later. But If you are using hair over 18″ you might need another pack.
However If you are getting fusion or micro then you will need to consult your stylist.
Q3: How the hair is measured?
A3: Please kindly straighten hair when measure the hair.

Q4: How to tell human hair from synthetic hair?
A4 : As we all know, Human hair has natural protein .So It is easy to tell by burning and smell: human hair will be ash, which will go away after pinching. And It will smell foul.
In addition When burning, the human hair will show white smoke.
While synthetic hair will be a sticky ball after burning and will show black smoke.
Moreover, human hair may have very little gray hair and split ends. However It is normal but not a quality problem.
Q5: Why the colors of hair extensions don`t seems exactly as the pictures show or description says?
A: Normally Different monitor have different displays. So the same color number may have a little color difference.
Q6: Can they be straightened, curled?
A: Yes, Of course, you could use hair straightener or hair curler to style the human hair. However, don't do it too frequently, or the heat will make the hair easily get dry and tangled.
.
Contact Us